Lepu Biopharma Co., Ltd. (hereinafter referred to as "Lepu Biopharma" or "Company") recently completed series C financing. This series of financing is jointly invested by Vivo Capital and Shanghai Bio-medical Fund. The funds raised will be mainly used to supplement the company's working capital and accelerate the R & D, clinical trials and product listing of multiple biological innovative drugs of the company.
Lepu Biopharma is a biopharmaceutical enterprise focusing on the research and development of cancer immunotherapy and targeted therapy with ADC drug candidates as the core. The core leaders and technicians of the company have well-known experience at domestic and overseas and successful experience in the research and development of new drugs for marketing. Since its establishment in 2018, the Company has established a fully integrated, end-to-end R & D and production platform, covering various key functions of the biopharmaceutical industrial chain, including drug discovery, clinical development, CMC and GMP-compliant production.
At present,The company already has 8 clinical stage drug candidates in its product pipeline (5 of which are ADC products) and combination therapy with 3 main clinical stage drug candidates. The MRG003 project under development in ADC pipeline of the company is the first and only independently developed ADC drug targeting EGFR in clinical study stage in China up to now; meanwhile, the MRG002, which is developed simultaneously, belongs to the HER2-targeted ADC drug of Class 1 innovative drugs of biological products. Compared with the similar HER2-targeted ADC products, MRG002 has advantages in the overall consideration of kinetic characteristics, safety and efficacy. In addition, the Company plans to submit new drug applications for anti-PD-1 antibody product HX008 in the treatment of melanoma and MSI-H/dMMR solid tumors to CFDA in the second and third quarters of 2021, respectively.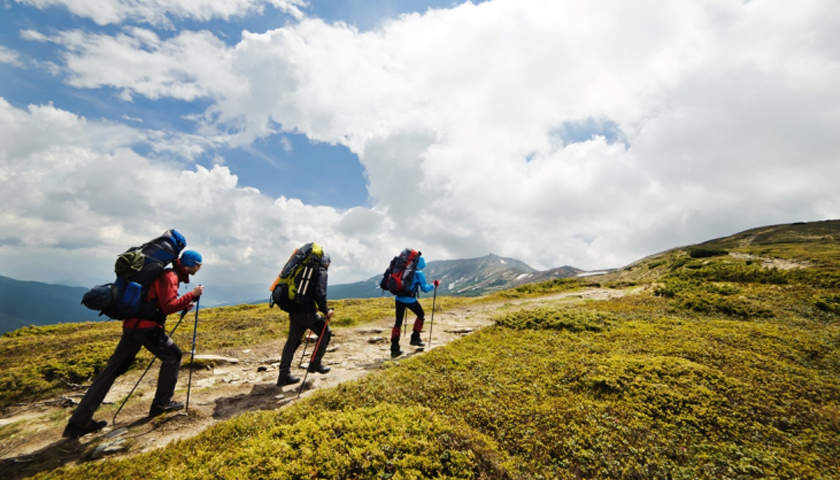 Dr. Sui Ziye, General Manager of Lepu Biopharma, said: "We are very grateful that this circle of financing can be continuously recognized and supported by professional investment institutions. At present, the company is fully promoting the clinical development and commercialization preparation of the product, further expanding the international layout, accelerating the commercialization process of the product, and striving to provide safe, effective and accessible biological innovative drugs for patients as soon as possible. "
Fu shan, managing partner, co-CEO and CEO of Vivo Capital in Greater China, said: "Lepu Biopharma has the leading ADC drug R & D platform and tumor immune drug platform in China, and has a good synergistic effect and combination potential between the pipelines. Lepu Biopharma Team has mature commercialization, industrialization experience and efficient execution. In the face of increasingly complex and fierce competition environment, this is a very rare advantage for existing new drug R & D enterprises in China. Based on this, we are very optimistic that Lepu Biopharma will become a comprehensive influential biopharmaceutical group. "
Liu Dawei, President of Shanghai Biomedical Fund, said: "Lepu Biopharma is an excellent local biomedical enterprise in Shanghai. We are very optimistic about the leading advantages and future development space of Lepu Biopharma in terms of team experience, product pipeline layout, R & D technology platform, internationalization and future commercialization. We believe that the company's team of scientists could grasp the opportunity from the rapid development of new drug research and development both domestic and overseas, and could bring more breakthrough therapeutic solutions to patients as soon as possible. In the future, we hope that the two sides will establish a diversified strategic cooperation relationship and explore more potential cooperation opportunities for subdividing the track. "
About Lepu Biopharma
Lepu Biopharma is China-based global-oriented innovation-driven biopharmaceutical company. The company was established by Dr. Zhongjie Pu, founder of Lepu Medical, in January 2018 . The company is committed to innovation, focusing on the discovery, development and commercialization of drug candidates with the first and optimal potential of the same kind in anti-tumor targeted therapy and immunotherapy drugs. The company's mission is to develop safe, effective, and accessible drugs to improve cancer patients' quality of life and to address huge gaps in medical needs. The company attaches great importance to the continuous construction of commercialization capacity and strives to realize the strong transformation and industrialization capacity from core technology to finished drugs.
About Vivo Capital
Vivo Capital is a healthcare focused investment firm established in 1996 and has nearly 25 years of history and rich investment experience with an overall investment of 250 + companies and a total management capital of more than $5.8 billion. Vivo's headquarter is based in Palo Alto, California, USA, and also has offices in Beijing, Shanghai, Hong Kong, and Taipei, China. Vivo carries out investment activities through three investment platforms focusing on the medical and health field: venture capital, private equity investment and open market investment, and is one of the few fund companies with multi-strategy and multi-stage investment platforms that basically and completely cover the whole life cycle of the company in the industry .
About Shanghai Biomedical Fund
Shanghai Bio-pharmaceutical Fund is a municipal industrial fund approved by Shanghai Municipal Government, initiated and established by Shanghai Industrial Investment (Holdings) Corporation Ltd, with a total target scale of RMB 50 billion. The Fund will make full use of the comprehensive advantages of Shanghai in the development of biomedicine, rely on the production resources of all partners, build a head innovation investment platform that is "embed in Shanghai and Hong Kong, link Yangtze River Delta and face the world" in the field of biomedicine. The Fund will seize the unique opportunities brought about by "market operation + industrial empowerment + policy guidance", focus on the key fields in line with the development strategy of Shanghai's biomedical industry in the form of the combination of financial capital and industrial resources and the combination of domestic and overseas operation, including biological products, innovative chemical drugs, R & D outsourcing and services, medical devices and diagnostics, as well as innovative industries in the field of medical and health care.