CtM Bio Co., Ltd. and the landing of scientific research cooperation project of Institute of Immunochemistry, Shanghai University of Science and Technology
October 21, 2020, ShanghaiTech University - Shanghai Institute for Advanced Immunochemical Studies (SIAIS) and CtM Bio Co., Ltd. hold the signing ceremony of scientific research cooperation. Lei Ying, Director of High-throughput Screening Platform and Assistant Director of SIAIS, Kong Juan, Engineer of High-throughput Screening Platform of SIAIS, Jiang Lianlian, Engineer of High-throughput Screening Platform of SIAIS, Fang Lei, General Manager of CtM Bio Co., Ltd., Qu Zhihu, Director of Antibody Platform,CtM Bio Co., Ltd., and Wang Xuhui, Scientist of CtM Bio Co., Ltd., etc attended the ceremony.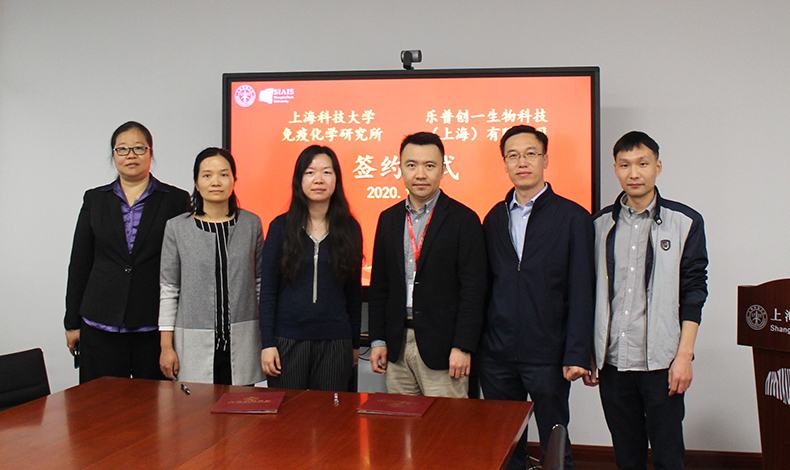 General Manager Fang Lei and Assistant Director Lei Ying introduced the cooperation background between CtM Bio Co., Ltd. and SIAIS, and the research basis in the cooperation direction of the construction of fully human antibody library and the development of high-throughput screening technology for antibody drugs, respectively. It is expected that the both parties complement each other's advantages and facilitate strong alliance to help the innovative development of antibody drugs. Subsequently, they exchanged the thoughts and discussed the research and cooperation needs of relevant innovative screening technologies.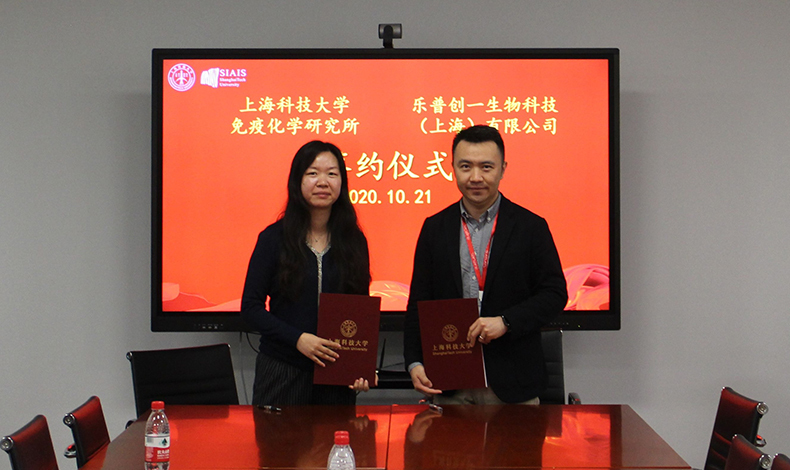 CtM Bio Co., Ltd. is the subsidiary of Lepu Biopharma, focusing on innovative immunotherapy research and development. The mission of CtM Bio Co., Ltd. is to translate target/disease biology into drugs that can be used clinically. CtM Bio Co., Ltd. will maximize the potential of immunotherapy around the immune response cycle to solve the insufficient responsiveness of immunotherapeutic drugs or drug resistance of clinical problems. Lepu Biopharma was established by Dr. Pu Zhongjie, founder of Lepu Medical, in early 2018. Through independent research and development, cooperative introduction, investment and merger, the company has constructed a rich product pipeline focusing on cancer immunotherapy and targeted drugs, 7 of the 12 core products are in the clinical stage, and 1 product has been approved by the US FDA to carry out clinical phase I/II. At the same time, the company has built an open industrial platform covering target discovery, development and production. In the future, the leap-forward development and sustainable development of Lepu Biopharma will be realized through the synergistic effect of industrial platform and product platform. Lepu Biopharma aims to become a China-based global-oriented innovative biopharmaceutical company.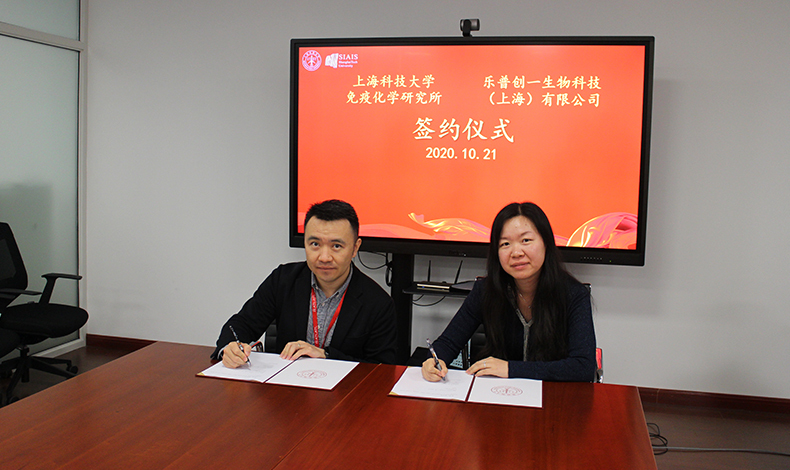 The successful holding of this signing ceremony marks the official landing of scientific research cooperation project between SIAIS and CtM Bio Co., Ltd. The two parties will further deepen cooperation in the antibody library construction and antibody drug screening, achieve win-win cooperation, and accelerate biomedical innovation and industrial transformation, so as to realize the goal of serving the national development strategy and improving human health.